More Information About IWOOT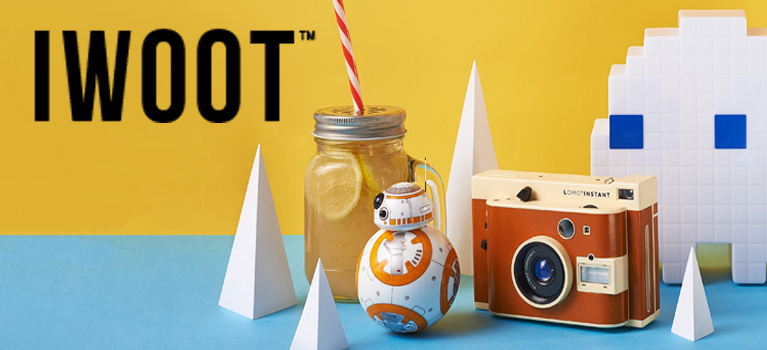 IWOOT
Who does not know about IWOOT? Almost everyone knows about it, but for those who have no idea what IWOOT is here is the introduction. So basically, I Want One of Those is known as IWOOT. This is an online retail brand from you can buy everything you need in your home. For instance, clothes, toys, electronics, home ware items, and a variety of gadgets. IWOOT started this business in 2000 and since then it has been providing its services to the people amazingly. IWOOT has offered some of the discount codes for the customers through Hidiscountcodes. The customers can get the promo codes and discount vouchers from Hidiscountcodes. Here are some of the offers which are being provided to the customers. First of all, if this is the first time you are ordering anything from IWOOT then congratulations, because you will be getting 15% off on your first order. You can save 20% of your money on the products of Baylis & Harding lines. The products which are included in this are Baylis & Harding Pink Prosecco & Cassis Benefit 4 Piece Set, Men's sport Citrus Lime & Mint 5 Piece Tin, Black Pepper & Ginseng 1 wick Candle, Mosaic Jojoba, Silk and Almond Oil Diffuser, Fuzzy Duck Black Pepper Sage & Moss 2 Bottle set and many other products from the same brand. This offer is valid till 31 March. 2017. Other than this, you can also 10% of your money on the selected Sage lines products. These are Sage by Heston Blumenthal the smart oven for £317. Sage by Heston Blumentha the Soft Top Luxe 1.7 Kettle in Blueberry Granita for £165. You can use this offer by 17 March, 2017.
In the line of fashion, ladies can get discount codes and vouchers too. The ladies can get a 15% discount on the amazing Hats and Bags. Use the IWOOT promo codes before checking out from the website and claim your voucher code. Get Pokemon Gengar Snapback Cap with Purple Bill- Grey for £25, Pokemon Big Pikachu Backpack for £31, Marvel the Avengers Shield Logo Snapback Cap- Black for £25. Here is the good news for Star War fans, they can save 15% of their money on Star Wars lighting. You can buy Special FX Sabre, Star Wars Death Star Mood Light, Star Wars Death Star Paper Lightshade, and BulbBotz Star Wars Stormtrooper Watch. This offer is valid till 30 March, 2017. Another offer which is valid for a limited time is on the selected products of Baylis and Harding. In addition to this, you can also get 10% off on the new Best sellers which are over £25. These include all the amazing gifts products all well.
With the coming of the new season, the clearance sale is there for you. The IWOOT discount code which is being offered by the IWOOT is 20% along with the extra 20% off of the products. The products are Question Block Light, Royal Dream Large Sheepskin Rug, Large IBed Lap Desk, IWOOT Mystery Gift Box- For Her, etc. you can save up to 70% on some of the products too.