More Information About My Protein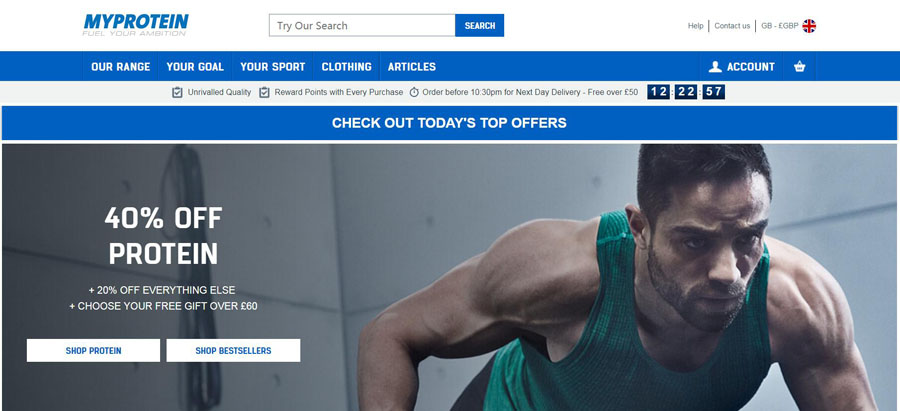 My Protein - EU's #1 Sports Nutrition Brand

My Protein is one of the most popular nutrition company in the world. With their exceptional quality, superior value and relentless innovation, My Protein is also the 1st nutrition brand in Europe. World-class manufacturing facilities, AA grade for food safety, and highly ranked nutrition supplies, My Protein ensure customers to get protein, creatine, & amino acids etc. really effective.

Products of My Protein

My Protein offers a wide ranges of products on sports nutrition to consumers at best price.
Protein is one of the best sellers at My Protein. Impact whey protein, whey isolate, thewhey, diet whey and more are on sale. Protein shakes offer a super-convenient, cost-effective way of increasing your daily protein intake.
Creatine is the perfect supplement to enhance sports and training performance and help give you that competitive edge. My Protein offers Creatine-based formulas to push your performance.
Healthy ingredients, including Inulin Powder, Guarana Extract, and Chocamine, are for you to support a healthy lifestyle then you're in the right place.
Blends & formulas are also welcomed by customers for their weight loss, recovery or pre workout.
My Protein also provides a lot of products like carbohydrates, bars, drinks, foods and clothing to customers. All their products are in high quality.

Discounts from My Protein
My Protein not only provides good products, they also enable you to save a lot when shop onlie. Just enjoy following discounts now.
Back by popular demand: 40% off Protein Powders
Free next day delivery over £50.00
£20 off 1st purchase over £40 with voucher code: GIFT20
20% OFF all orders with voucher code: SAVE20
Want to save more? Just play a visit to Hidiscountcodes.com to get more vocher codes and discounts. Start to shop online with cheap price.